NASHVILLE (BP) — When thousands of evangelical communicators who comprise the National Religious Broadcasters meet later this month in Nashville for their annual convention, Southern Baptists will be prominently featured.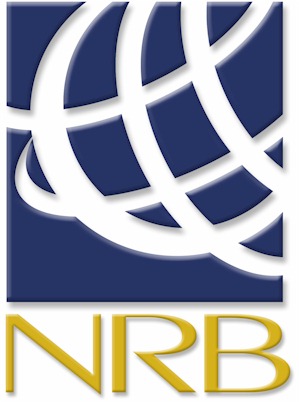 Southern Baptists' presence at "Proclaim 16: NRB International Christian Media Convention" is not merely a result of the fact that longtime Southern Baptist leader Jerry Johnson became president two years ago. The nation's largest Protestant denomination is well represented in the premier organization of evangelical communicators because Southern Baptists are such a key part of the evangelical movement, Johnson said.
"Throughout our history, but especially in recent decades, Southern Baptists have played a key role in our movement," Johnson said. "And that's certainly clear for anyone to see in today's leadership of NRB, as well as the prominent roles Southern Baptists will play in this year's convention."
Thousands of Christian media and ministry professionals will gather Feb. 23-26 at the Gaylord Opryland Resort and Convention Center in Nashville to make strategic connections, acquire new resources, and discover the latest tips, trends and insights in their respective field of work.
"Thousands of Christian communicators come to our annual convention to find the connections, resources and insights that will help them advance their organizations, their careers and their mission," Johnson said. "If you're in the business of reaching people for Jesus Christ through media, you have a place here."
Among the Southern Baptists who will be featured at this year's convention:
— Rick Warren, pastor of Saddleback Church in Lake Forest, Calif., will speak at Lunch with Rick Warren, a dinner event, and the evening worship service, Feb. 24;
— Steve Green, president of Hobby Lobby and chairman of Museum of the Bible, will speak during Dinner with the Greens and the evening worship, Feb. 24;
— H.B. Charles Jr., pastor of Shiloh Metropolitan Baptist Church in Jacksonville, Fla., will speak during the opening session, Feb. 23;
— R. Albert Mohler Jr., president of Southern Baptist Theological Seminary, will speak during the Pastors' Track, Feb. 24;
— Alex and Stephen Kendrick, filmmakers, will speak during the Church Media Summit, Feb. 24;
— Anne Graham Lotz, president of AnGeL Ministries, will speak during the closing evening session, Feb. 26;
— Rich Bott will host the Bott Radio Network Breakfast, Feb. 26; and
— Todd Starnes, Fox News Radio commentator, will host a panel with former Atlanta fire chief Kelvin Cochran, Feb. 25.
In total, there will be more than 70 speakers at Proclaim 16. In addition to the Southern Baptists noted, other speakers will be ministry leaders such as Kay Arthur; web strategists such as Jeff Bethke and Jon Acuff; thought leaders like Phil Cooke; and entertainment professionals such as Pat Boone, Phil Vischer, Ted Baehr, Kevin Sorbo, Jennifer Garner and Roma Downey. Musical artists appearing will include Michael W. Smith, The Gettys, and Jordan Smith, 2015 winner of "The Voice."
A new feature at this year's convention will be the Presidential Candidates Forum that will be held before a live studio audience and broadcast live on radio and television. Moderated by author and radio talk show host Eric Metaxas, confirmed candidates so far include Republicans Sen. Ted Cruz and medical doctor Ben Carson. The candidates will be interviewed on stage by panelists seeking their views on issues of importance to the evangelical community.
The convention will also have eight specialized summits and tracks, where attendees will gain insights for their work and ministry. The summits will include the Radio Summit, TV Summit, Church Media Summit, International Summit, Film & Entertainment Summit and Donor Development Summit. The NRB Digital Media Summit, a pre-Convention event, will be held on February 22 and feature speakers from organizations such as Facebook, Hubspot and YouVersion. There will also be a special Pastors Track.
Each convention features the Exposition, the world's largest marketplace dedicated to Christian media and ministry professionals seeking to harness the power of electronic media to spread the Gospel. Showcasing their products and services will be around 200 companies, ministries and organizations, including broadcasters, nonprofits, educational institutions, publishers, media agencies, and broadcast equipment and software companies. Also on the Expo floor in 2016 will be an interactive exhibit presented by Museum of the Bible, the Platinum Sponsor of Proclaim 16. The exhibit will chronicle the history of the Bible, from its transmission and translation to its impact and controversies. Admission is free for those who register. The Exposition will open Wednesday, February 24, at 10 a.m.
Every year, the convention draws a wide range of participants, including radio and TV station owners and operators, pastors, church media professionals, radio and TV program producers, college educators, students, filmmakers, Web and mobile developers, social media managers, marketing representatives and ministry staff members.
"I hope my fellow Southern Baptists will take advantage of this great opportunity for ministry enrichment and inspiration and attend Proclaim 16," Johnson said.
Convention details can be found at nrbconvention.org.